We are Entrepreneurs – we believe in the power of expertise and the value of an advisor.   We work exclusively with business owners and firmly believe that as an owner you deserve sound financial advice as you need it throughout the year. 
We care about building long-term relationships with our clients and believe that in order to  serve we need to understand your financial goals and aspirations and to help guide you to reach your desired outcomes.
The services we provide go beyond the year end compliance as we have integrated advisory components into all services we provide.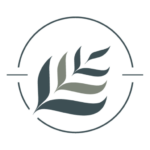 We go beyond reporting financial information to interpret your financial data and help you make better decisions to grow your business.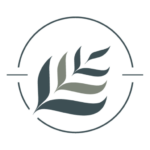 We provide with you practical, easy-to-understand strategies that can help you keep more of your hard-earned dollars and boost your family's net worth.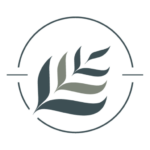 We provide you with strategic advice based on your unique needs and help you succeed in your business and maximize your wealth.
Accounting
We prepare financial information, which includes a compilation engagement or a review engagement, depending on the needs of the business and the users of the financial statements. 
1. Compilation Engagement (previously Notice to Reader)
A compilation engagement is an engagement in which a practitioner assists management in the preparation of compiled financial information and attaches a compilation engagement report. The procedures performed are not designed to enable the chartered professional accountants to provide any assurance on the reliability of the compiled information. A compilation may be applicable where financial statements are prepared for the exclusive use of the company's management and/or for income tax purposes.
2. Review Engagement
A review engagement is an engagement that provides limited assurance on the company's Financial Statements, in compliance with an applicable financial reporting framework. The objective of a review engagement is to prepare and review financial statements to ascertain whether they are plausible. This is achieved by understanding the client's business and performing review procedures which entail enquiries, analytical procedures, and discussions with management. Review engagements are typically required for bank loan terms, compliance with partnership or shareholder agreements, professional association requirements, and due diligence.
Tax Advisory
By providing proactive income tax planning, we ensure that you are making effective use of numerous tax deductions, credits, and exemptions to minimize overall taxes (corporate and personal). We will explain the tax plan in a language that you can understand and provide you with various options and the cost/benefit associated with each option so that you can make informed decisions.  In addition, as you will have unlimited access to our team throughout the year, we welcome the opportunity to discuss specific personal or corporate transactions prior to their execution to ensure no unexpected tax liabilities exist. We will also review and discuss with you whether the current corporate structure is optimal and tax efficient for your long-term goals.
1. Owner Manager Compensation
As a business owner you have many options on how to be compensated.  Not only do you need to determine which method is best for your unique need but also, it's imperative that your compensation plan be continuously reviewed and assessed.  We work closely with you to ensure that the compensation plan is set up to generate the most after-tax cash in your pocket and this plan is reviewed at a minimum on an annual basis.  Changes happen and we welcome the conversation to understand what's changed and we will update your compensation plan as those changes occur. 
2. Income Splitting
There are various income tax splitting strategies to transfer a portion of one taxpayer's income to another taxpayer who is taxed at a lower personal tax rate.  We work closely with you to advice on any available income splitting opportunities to ensure that they are being utilized.
3. Asset Protection
Not only do we ensure that you are structured correctly for tax, but we also make sure that your business and personal assets are protected through proper planning and structuring.   Through the understanding we gain of your financial goals our team works proactively to assess various structures to determine whether the cost/benefit of implementing such a change will result in a more beneficial outcome.
4. Financial Retirement Planning
Retirement can be a very stressful and uncertain time as you go from wealth accumulation to wealth depletion.  We work with you to ensure that your financial plan is tax efficient and that you have the available funds and assets available that, should you choose to retire, you will have no financial stress at that time and are able to enjoy your life in retirement.
5. Estate Planning
A proactive estate plan ensures an efficient transition of wealth from one generation to the next. We will work with you to determine the best plan to allocate wealth to your beneficiaries and to ensure that assets are dispersed according to your wishes.
Business Advisory
As a business owner you may have many concerns including how to increase efficiencies, grow revenue, increase cash flow, grow your wealth, and get your business ready for succession or sale. We can help you create a strategic plan that reflects your vision for your business, aligns your team, and defines the actions needed to get there.
1. Business Strategy
We obtain an understanding of your current processes and internal controls and work with you and your team to optimize operations, increase your team's internal capabilities, and utilize technology more efficiently. We support your business strategy utilizing the following tools:
Financial Management –

We want to work with you to help your business prosper by utilizing financial management practices to allow you to make better decisions, control costs, and manage your cash flow. We help you implement tools such as cash flow projections, budgets, financial dashboards, and profitability analysis to help you monitor and improve financial performance.
Coaching –

We are here to lend an ear to discuss various business strategies and options and their impact on your overall goals. We provide you with expertise to help empower your workforce, simplify decision making, and facilitate performance measurement.
2. Succession Planning & Exit Strategy
We always start with the end in mind; as such, we will discuss your exit strategy with you at the beginning of our relationship. Whether you want to transition the business to a future family member, sell it to a third party or have an internal employee carry on the business, succession planning requires significant expertise and advance planning. We will work with you to advise you on the available options to meet your goals and to ensure a tax efficient transfer.
3. Business Financing
We will work with you to introduce you to new or work with existing lenders to help your company acquire financing and get you quick access to the capital you need to grow.